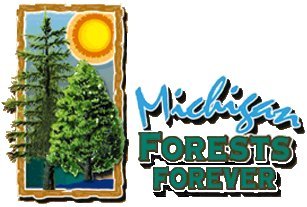 MICHIGAN FORESTS FOREVER TEACHERS GUIDE
---
| | |
| --- | --- |
| MULTIPLE USE & CHOICES | |
"We Can Work It Out", Project Learning Tree Pre K-8 Guide, Seventh Edition, page 193, Activity #56
Overview
When certain people decide how to use a particular piece of land, the decision can involve and affect many people in many ways. Therefore, groups must establish processes for planning and resolving conflicts about land use. In this activity, students will develop a plan to address an land-use issue.
Objectives
Develop solutions to a land-use problem involving urban open space.
Simulate a city council meeting to discuss and decide on a land-use issue.
Note: Many of the activities on this website reference Project Learning Tree (PLT) activities. PLT has copyrights on these activities but has granted permission to provide outlines to render a general ideas of what each activity covers. There are two PLT activity books, one for Pre K-8 and another for high school (recent revisions). There are also a number of special modules available through PLT in 2004. For more information about PLT, visit the national website at www.plt.org and the Michigan PLT website at www.michiganplt.org.
---
Page Name: Choices2.htm