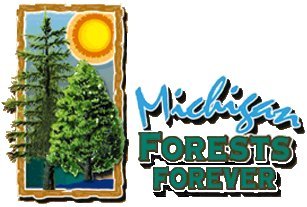 MICHIGAN FORESTS FOREVER TEACHERS GUIDE
---
| | |
| --- | --- |
| FOOD CHAINS | |
"Web of Life", Project Learning Tree Pre K-8 Guide, Seventh Edition, page 148, Activity #45
Overview
In this activity, students will take a close look at one particular ecosystem (a forest) and will discover the ways that plants and animals are connected to each other. By substituting the appropriate information, you can also use the activity to study other ecosystems, such as oceans, deserts, marshes, or prairies.
Objectives
Collect information about various organisms in an ecosystem.
Create a mural that depicts the interdependence of of various organisms, with other components in an ecosystem.
Create a simulated web of life using a ball of string.
Note: Many of the activities on this website reference Project Learning Tree (PLT) activities. PLT has copyrights on these activities but has granted permission to provide outlines to render a general ideas of what each activity covers. There are two PLT activity books, one for Pre K-8 and another for high school (recent revisions). There are also a number of special modules available through PLT in 2004. For more information about PLT, visit the national website at www.plt.org and the Michigan PLT website at www.michiganplt.org.
---
Page Name: FoodWeb.htm