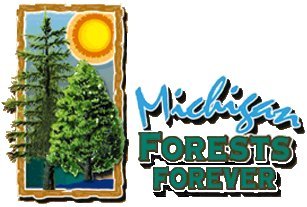 MICHIGAN FORESTS FOREVER TEACHERS GUIDE
---
| | |
| --- | --- |
| WILDLIFE HABITAT | |
"The Forests of S.T. Shrew", Project Learning Tree Pre K-8 Guide, Seventh Edition, page 20, Activity #8
Overview
By taking a "shrew's-eyeview" of life in the woods, your students will gain an appreciation for the variety of living things that make forests their homes, and for the variety of habitats within forests.
Objectives
Identify microhabitats in the forest by drawing pictures of writing a story describing a micro-habitat.
Describe some of the plants and animals that characterize several microhabitats within the forest.
Note: Many of the activities on this website reference Project Learning Tree (PLT) activities. PLT has copyrights on these activities but has granted permission to provide outlines to render a general ideas of what each activity covers. There are two PLT activity books, one for Pre K-8 and another for high school (recent revisions). There are also a number of special modules available through PLT in 2004. For more information about PLT, visit the national website at www.plt.org and the Michigan PLT website at www.michiganplt.org.
---
Page Name: Habitat.htm