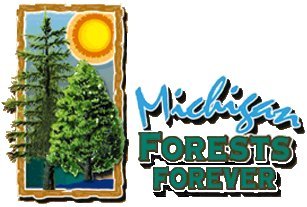 MICHIGAN FORESTS FOREVER TEACHERS GUIDE
---
| | |
| --- | --- |
| FOREST & TREE HEALTH | |
"Trees In Trouble", Project Learning Tree Pre K-8 Guide, Seventh Edition, page 293, Activity #77
Overview
Like humans, trees can become weak and unhealthy, suffer injury, and die. People have learned to read the symptoms of unhealthy trees to help them. In this activity, students will examine trees for signs of damage or poor health.
Objectives
Cite factors that can cause trees to become unhealthy.
Describe symptoms of unhealthy trees.
Compare environmental conditions that affect both human health and plant health.
Identify people or agencies that care for trees and forests.
Insects & Diseases
Wildfire
Exotic Species
Note: Many of the activities on this website reference Project Learning Tree (PLT) activities. PLT has copyrights on these activities but has granted permission to provide outlines to render a general ideas of what each activity covers. There are two PLT activity books, one for Pre K-8 and another for high school (recent revisions). There are also a number of special modules available through PLT in 2004. For more information about PLT, visit the national website at www.plt.org and the Michigan PLT website at www.michiganplt.org.
---
Page Name: Health.htm