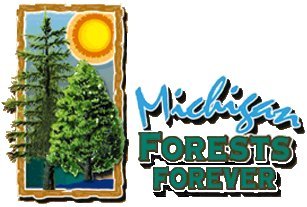 MICHIGAN FORESTS FOREVER TEACHERS GUIDE
---
"Forest for the Trees", Project Learning Tree Pre K-8 Guide, Seventh Edition, page 247, Activity #69
Overview
In this activity, students will role-play managing a tree farm. By using a piece of land as a tree farm, they will begin to understand the economic factors that influence management decision for private forest lands.
Objectives
Participate in a simulation designed to teach how forest resources are managed.
Simulate managing a piece of land for various products.
Note: Many of the activities on this website reference Project Learning Tree (PLT) activities. PLT has copyrights on these activities but has granted permission to provide outlines to render a general ideas of what each activity covers. There are two PLT activity books, one for Pre K-8 and another for high school (recent revisions). There are also a number of special modules available through PLT in 2004. For more information about PLT, visit the national website at www.plt.org and the Michigan PLT website at www.michiganplt.org.
---
Page Name: Primer1.htm