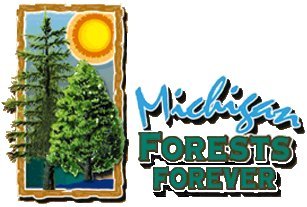 MICHIGAN FORESTS FOREVER TEACHERS GUIDE
---
| | |
| --- | --- |
| TREE MEASUREMENTS | |
"How Big is Your Tree?", Project Learning Tree Pre K-8 Guide, Seventh Edition, page 239, Activity #67
Overview
Trees come in various shapes and sizes. In this activity, students will measure trees in different ways and become familiar with the tree's structure. They will also learn the importance of standard units of measure and measuring techniques.
Objectives
Measure and compare trees and tree parts
Discuss how and why people measure things, including trees
Explain the need for consistency in measuring
How to make a height measurement stick (hypsometer)?
How to use a diameter-tape.
How are tree ages determined?
How many trees are too many?
What is "diameter breast height"?
Michigan Big Tree records (according the Michigan Botanical Society).
Note: Many of the activities on this website reference Project Learning Tree (PLT) activities. PLT has copyrights on these activities but has granted permission to provide outlines to render a general ideas of what each activity covers. There are two PLT activity books, one for Pre K-8 and another for high school (recent revisions). There are also a number of special modules available through PLT in 2004. For more information about PLT, visit the national website at www.plt.org and the Michigan PLT website at www.michiganplt.org.
---
Page Name: TreeMens.htm